Good afternoon! June's residential real estate numbers are out for Metro Atlanta. As expected, home prices are still continuing to rise but the number of home sales decreased over 12% from June 2018. We also saw fewer new listings hit the market last month than in May. There appears to be a lot of ebbing and flowing going on out there and we're still experiencing very different markets in certain pockets of the metro area. Check it out!
---
Demand
June residential sales were at 5,464, a decrease of 12.7% from the previous year.
Price
Average and median sales prices continue to gain traction and outpace 2018's figures, with positive gains. The median sales price in June was $300,000, an increase of 6.0% from last June. The average sales price was $367,000, up 4.9% from the previous year.
Supply
Atlanta area housing inventory totaled 15,127 units in June, an increase of 5.1% from June, 2018. New listings totaled 5,472, down 2.9% from June, 2018 and down 10.3% from the previous month. The month's supply over a 12-month period increased to 3.1 months.
A Word from 2019 Atlanta REALTORS® President DeAnn Golden
"The homes sales numbers are softening as compared to last year, although prices continue to steadily make gains. We would like to see more homes available for sale to help keep home prices manageable and allow more middle-class families to attain ownership opportunities."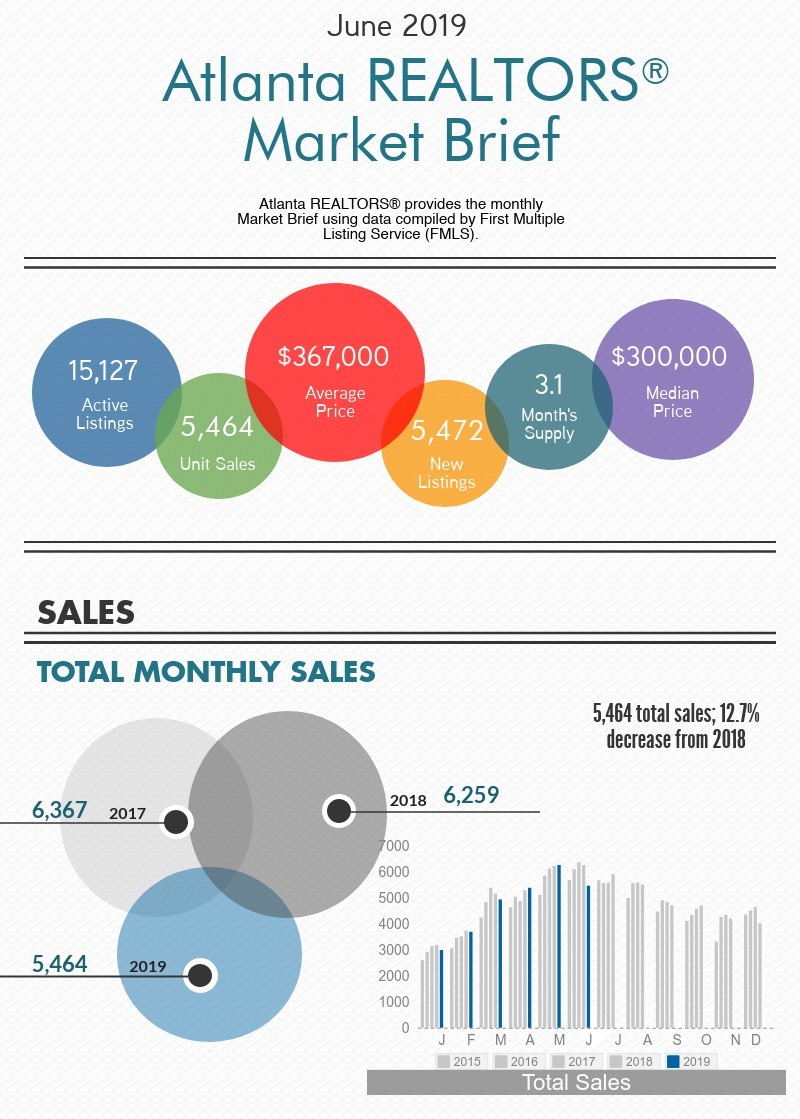 ®